Posted on June the 10th, 2017
On the night of June 10th, 2016, I was up late reading various articles, catching up with the latest news, when I came across news that Christina Grimmie had been shot.
Most who knew Christina had seen her on NBC's "The Voice" (where she placed 3rd), but she got her start years before that on YouTube. That's where I had first heard her music. I think the first time I heard her was in one of Kurt Hugo Schneider's collaborations.
Not long after reading the news of her attack, came news that she died at the hospital.
I was in disbelief. It was so surreal. I went to bed, but did not sleep well. My mind could not imagine why anyone would hurt this young woman.
The next day, it was hard to think about anything else. I watched some of Christina's YouTube videos and read various comments and news of others mourning her death; everyone from celebrities dedicating songs to her at their concerts, to the countless fans sharing their favorite of Christina's YouTube videos.
Looking back
I had never really been significantly affected by a "celebrity" death before, but for some reason Christina's death hit me hard.
So what's the big deal? It's not like I knew her personally, right? Why did I feel so upset about her passing?
Christina didn't know me, but I knew her. I knew the songs she chose to sing and that she loved video games like Zelda and Smash Bros. I knew her smile and could tell how genuine she was. I knew she was inspired by her mom, who survived breast cancer 3 times, which hits close to home since my own mom has survived breast cancer too.
The internet has changed things. People share theirs lives with us in a very intimate way. Even just from the few moments of Christina talking before or after a song, I could see how genuine she was and how happy she was just to share her music.
In an interview she said that "making other people smile, making other people happy, and making music that they like means everything."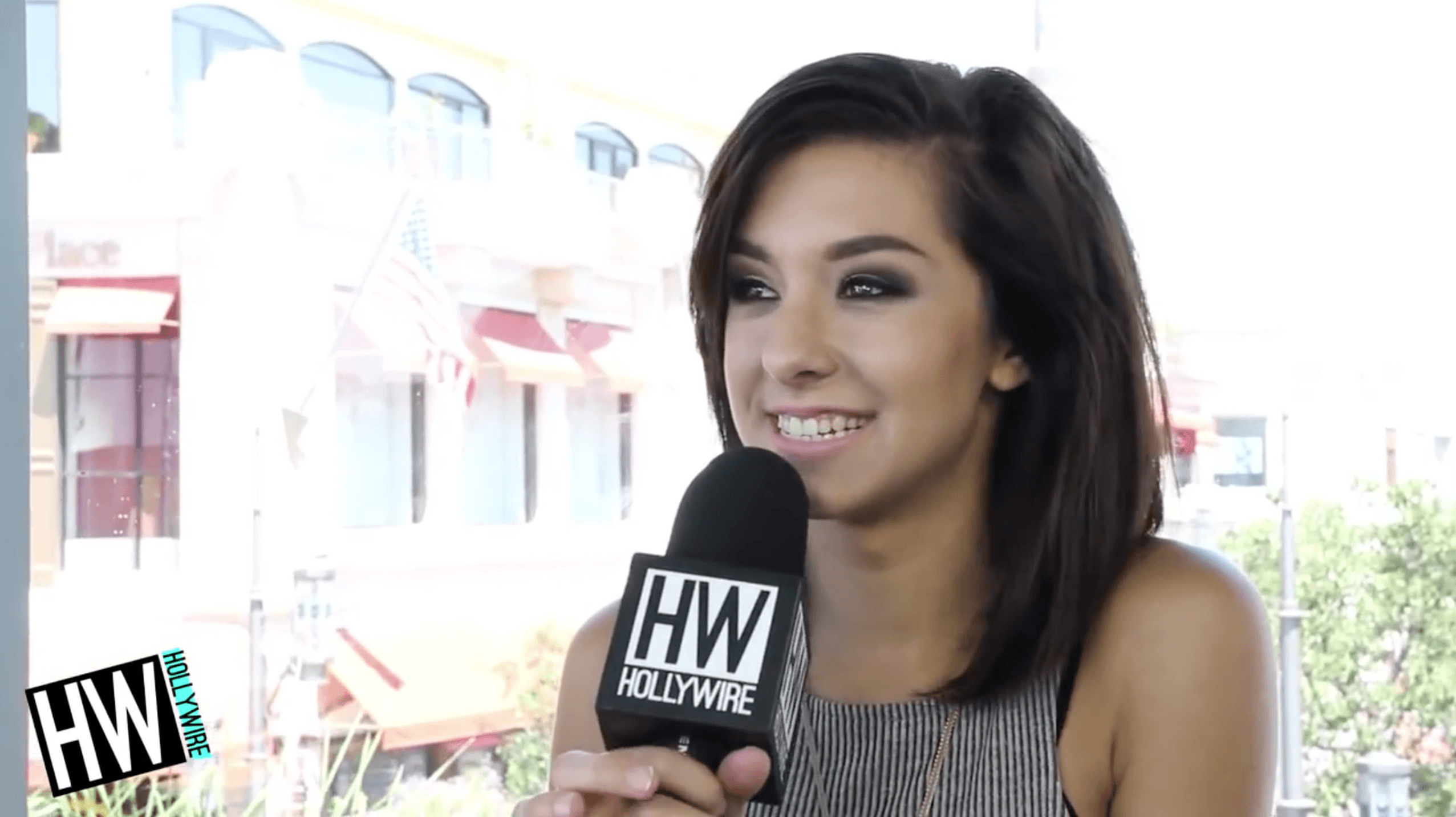 Christina was known to patiently greet each of her fans after concerts. She would welcome them with open arms, sign autographs, and take pictures. She even greeted her killer with open arms.
She didn't deserve this. Christina was the kind of person I would want my (theoretical) daughter to look up to someday. She had a contagious happiness, a sweet demeanor, and enjoyable music, but more importantly, she was humble, grounded, encouraging, and inspirational.
In a video where she gave advice to her younger self (and young people everywhere), she said "We're not meant to be the same. You are an extremely unique and individual person. So, I'm telling you, don't let those invalid opinions of others bring you to the pits. Ok? You're strong. So own it."
It's her, and other musicians like her, that inspire me to brush the dust off my own musical instruments. I normally wouldn't even write a personal article this transparent, but Christina's death has taught me the impact we can have by being open, honest, and loving, even on the internet.
The internet is used for amazing things, for terrible things, and everything in between, but today I choose to remember the powerful force for good it can be.
---
You won't be forgotten, Christina. Thank you for sharing your music and your light. Rest in peace.